Friday, 3rd January, 2014 | By Michelle Detwiler | Category: Marketing and Trustcasting
New Year, New Ideas: 3 Smart Strategies to Jump Start Your Marketing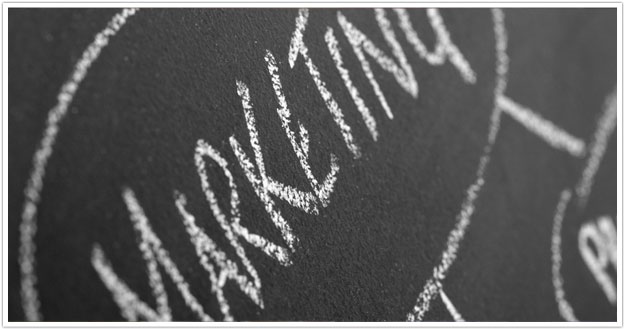 The beginning of a new year makes everyone feel like a fresh start is possible, and businesses are no exception. Plenty of opportunities exist online if your goals include making improvements or ramping up your marketing efforts in the new year. You know that maximizing your brand's exposure is the key to gaining new customers or maintaining the base you already have, so when you make your company's list of new year's resolutions, make sure to include a commitment to exploring new avenues for marketing on the web. If you feel as though you've exhausted all possibilities for online promotion of your business, think again! Numerous options are available that you may not have considered.
1. Expand your social media efforts.
By now, if you don't have a Facebook page that is frequently updated with new content, you're way behind in the marketing game. It's estimated that 15-25 million businesses – both large and small – have a presence on the social media giant. And with 500 million people worldwide using Facebook, a business would have to be crazy not to create a page. So, assuming you've already established a Facebook presence, it's likely you've also connected with customers and potential customers through Twitter or LinkedIn, as well. But what about Google+? Or Pinterest? Instagram? In this tech-connected world, it's essential to not only stay on top of the social marketing trends, it's also imperative to spread your marketing efforts across many different platforms to reach as many potential customers as possible.
So, where to begin? As with any marketing plan, it depends on what services and products you're selling. It makes sense that a product that has visual appeal would benefit from marketing on a visual social media platform, such as Pinterest, Tumblr, Instagram, or Flickr. Establishing a following on any of these sites literally raises your company's visibility via images and copy that can be shared and made viral instantly.
To add more power to your visual message, establish a YouTube channel and upload short video presentations of what your product can do, or use the Vine app to create looping videos. If your company offers a service, Howcast is a great place to post how-to videos that can be shared across the other social media sites.
Building your brand via social media is effective, but only if you update your content frequently; after all, the goal is to maintain your presence. If you find that constant updates are overwhelming or daunting, think about utilizing the services of a website like Hootsuite, which offers a bulk scheduler that can send out up to 350 pre-made messages to the social media sites your company uses. Not only will that free up your time, it can also prevent consumers from being bombarded by your messages – the scheduler can be used to space out your updates.
2. Publish, publish, publish.
If you haven't already embraced content marketing, now is the time to do so. Content marketing is essentially targeted marketing that doesn't scream "targeted marketing". You create content in the form of articles or blog posts that your customers will be most interested in. It should be relevant, purposeful, and considerate of your audience's needs and intellect. Content marketing takes a step back from in-your-face sales techniques, and instead informs your audience about what you have to offer. Content marketing is highly effective, and doesn't feel pushy. If you've been using content marketing via blog posts, you might want to try to mix it up a little bit – especially if you're running out of fresh content.
One way to spice up your marketing efforts is to add a podcast to your website. A podcast can provide a weekly or bi-weekly bite-sized chunk of information to your customers that won't require the time it might take to read content. Keeping the podcasts to about a minute in length is enough time to hook listeners, keep them engaged, and possibly leave them wanting to know more about what you have to offer. Perhaps the best aspect of podcasts is utilizing content you've already created, thereby opening an entirely new channel of exposure for your product.
In recent years, the internet has exploded with blogs by "experts" in nearly every subject. To give additional exposure to your blog or podcast, employ the services of a blogging superstar in your field to provide a guest blog or an interview. You don't have to limit yourself to bloggers, of course; finding other influencers in your field for "guest" opportunities will not only increase awareness of your company, but also provide an excellent opportunity for SEO leads to your website. The best part of utilizing guest bloggers is that more than likely, that guest blogger will post the blog on their site, which in turn drives even more visitors to your business blog. Cross-referencing is a great click-generator.
Keeping your content visually inviting should also be a priority as you resolve to freshen up your marketing efforts. Web visitors love to see visual representations of information, and infographics add spice and interest to any online content. If you deal with technical or difficult-to-understand concepts, adding a visual element such as an infographic can be extremely beneficial. Several apps are available online to create interesting, colorful representations of complex information. Sites such as piktochart.com or infogr.am are easy to use, and free. And best of all, the designing is done for you.
3. Capture customers when they're searching.
None of these suggestions will work very well if your company can't be found online, and that's why you may want to investigate cost-per-click, or SEM (Search Engine Marketing) advertising. One of the largest and most popular online advertising methods is Google AdWords. People worldwide search Google for information a billion times each day. If your business shows up at the top of Google's search engine, you're guaranteed to draw in new customers, or at the very least, get more exposure. The key, of course, is to come up with the right keywords to generate the most visits.
The AdWords platform allows you to specify what keywords entered by searchers will generate your ad. You can be specific about services your business provides, or you can limit your ad to a particular geographic location. Customization is offered in varying degrees; you can even select your ad to appear on certain days of the week, during specific hours, or even whether the ad is shown on mobile devices only.
Cost-per-click works based on what budgetary parameters you set; for example, you set a daily budget, and are only charged when someone clicks on your ad, not every time it is displayed. According to the AdWords website, you specify the maximum amount you're willing to pay for visits to your website. The bid you make determines how high up on the search results page your ad appears.
Don't just limit your efforts to Google, either. Facebook offers a cost-per-click service, as does the Bing search engine. Several other companies provide the service, as well.
Stay the course
No matter what new ideas for marketing your business and products you choose to explore in the new year, the most important element in your endeavor is to stay consistent. If you start out the year with a focus on making changes, stay committed to maintaining those changes. Your customers will expect you to follow through, and your success may depend on it.
Michelle Detwiler
Michelle Detwiler is a freelance writer and former high school English teacher. With 20 years of writing experience and an unnatural addiction to popular culture and social media, she can usually be found staring at a screen of some sort. A lifelong Midwesterner who was recently transplanted to the South, Michelle lives in North Carolina with her husband, two kids and their geriatric Dachshund.