Saturday, 1st March, 2014 | By Jeremy Girard | Category: Website Design and Development
Spring Cleaning for Your Website: Six Simple Steps to Clean Out the Cobwebs and Boost Performance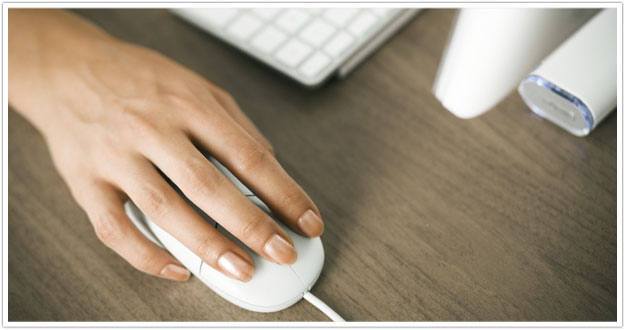 As winter finally releases its icy grip and spring sweeps in with its sunny days and warm breezes, we all feel the urge to refresh our homes, from scrubbing the floors and windows to touching up paint and washing down siding.
Just as the cold months of winter can take a toll on your house, they can also have an effect on your website. From the busyness of the holiday rush to year-end tax planning and new-year forecasting, by the time spring arrives, your site may well be showing the signs of neglect as a result of your preoccupation with other areas of your business.
But as they say, there's no time like the present, so why not take up your virtual broom and clear out the cobwebs? Here are six quick fixes you can implement today to give your site a boost in performance that will benefit your business for months to come:
1. Publish a new press release or blog article.
If the date on the last new piece of content published to your site was six months ago or more, that's a glaring red flag to visitors that your site has gone stale and there's no fresh information for them to find there. But in just a few hours' time, you can eliminate that red flag by updating your company news section and publishing some interesting new content to your blog.
2. Update the copyright statement.
While you may not have given a second thought to the copyright statement on your site since it launched, don't underestimate the impact this seemingly small detail can have on visitors' perception of your site.
If your copyright statement is a year or two out of date, this is a glaring sign that indicates to a new visitor (whether accurate or not), that this site hasn't been touched in ages. And, following that logic, they'll question why they should bother to delve further into your site if you can't even be bothered keep it current.
Bringing your copyright statement up to date won't take more than a few minutes, but it will make a big difference in convincing visitors that the site is current.
3. Change the home page image.
In the world of website design, large, visually rich images are en vogue these days. This trend, however, is a bit of a double-edged sword. While these large images make a strong first impression, for repeat visitors, they can cause design fatigue and lose their impact altogether.
Don't worry, though. You don't need a complete redesign to breathe new life into your site. Simply replacing the primary image on the home page can make your site feel rejuvenated and prompt visitors to view its content with fresh eyes.
4. Visit the site on a mobile device.
How well does your site work on a mobile device? Better yet, when was the last time you actually tried to use your site on a phone or on a tablet?
Many website owners do not visit their own sites on mobile devices with any regularity – but your customers certainly do. In fact, industry experts predict that over 50 percent of all web traffic will come from mobile devices by 2015 (yes, folks, that's next year!). Is your site ready to handle this influx of mobile traffic and provide a consistently good experience across a wide range of devices and screen sizes?
The only way to be sure is to visit your site on a few different mobile devices to get a feel for what your customers see. If it's hard to navigate from one page to the next, if the text is difficult to read or if certain content elements (such as videos) don't work at all, now is the time to start making plans for how you will adapt and evolve your site in order to accommodate this rapidly growing percentage of mobile visitors.
5. Install Google Analytics.
Do you know how many visitors are coming to your site each month? Do you know how long they stay on the site and how many pages they view before they leave? Do you know which pages are being visited most often?
This information and much more can be found simply by adding analytics software to your site. While there are a number of different options available, Google Analytics is an industry standard tool that is both free to install and intuitive to use. You can even set up automated reports so that you receive a consistent stream of data on your site's performance and the traffic it is generating for your business.
Setting up a Google Analytics account and installing it on your site is a quick and easy process, but it does require adding some code to your site, so it's best to seek the assistance of your web developer in the initial set-up. Once it's up and running, however, you'll have a wealth of useful information at your fingertips at the cost of $0.
6. Run a performance test.
How quickly does your site load for your visitors? Website performance is one of the most often overlooked aspects of a site's success when, in fact, a site that loads quickly not only provides a better user experience for your customers, it can also help boost your site's search engine rankings.
Pingdom offers a free website speed test that will give you invaluable information on how quickly your site loads, how large it is, how its performance stacks up against other sites and which elements of your page are the largest (and thereby have the greatest impact on load time). Based on the results of this test, you may be able to identify certain items, such as large images or videos, that could be compressed or eliminated entirely to give your site's performance a much-needed shot in the arm.
Each of these six steps will take just a few minutes or, at most, a few hours of time to implement, but if you seize the day and do them now, you'll reap the benefits for months to come of a site that's fast, up-to-date and easily accessible to users regardless of device or screen size.

Jeremy Girard
Jeremy Girard has been designing for the web since 1999. He is currently employed at the Providence, Rhode Island-based firm Envision Technology Advisors and also teaches website design and front-end development at the University of Rhode Island. In addition, Jeremy contributes regularly to a number of websites and magazines focused on business and the Web, including his personal site at Pumpkin-King.com.