Wednesday, 1st July, 2015 | By Jeremy Girard | Category: Traffic Building
SEO Update: How to Rule the Rankings in 2015 (Part 5)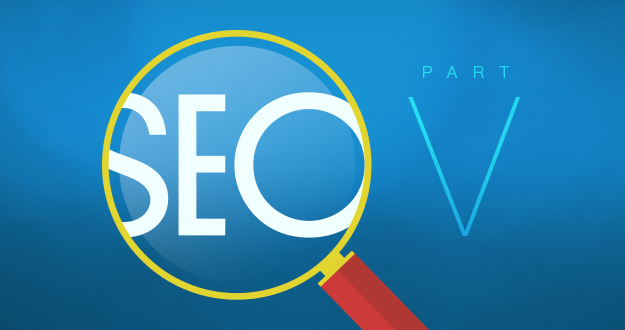 From Panda to Penguin to Hummingbird to Pigeon, the ever-changing landscape of SEO looks far different in 2015 than it did five, three or even just one year ago. In this multi-part article series, we're separating SEO myth from SEO fact to arm you with the information you need to ward off the snake-oil practitioners who are looking to make a quick buck and help you climb the ranks of the search engine results pages the right way.
In our first installment, we took an in-depth look the best practices for using keywords on your website. Our second, third and fourth covered effective tactics for developing website content, building inbound links and using meta tags, respectively.
Now, in our fifth and final chapter of this series, we're going to take a lightning-round approach to dispelling a number of myths that still persist regarding the best ways to get your site seen and ranked by Google and other search engines.
Myth #1: You must submit your site to the search engines in order to be found and indexed.
Years ago, companies would engage an SEO expert to ensure that their site was not only optimized for search engines, but also that it was submitted to those search engines for inclusion in their database. You would even see SEO firms advertising that they would submit your site to 1,000 search engines. Really? Can you even name more than 5 search engines? Where are these other 995 coming from?
There are, indeed, a number of niche search engines out there on the Web, but the vast majority of them get their data from Google or Bing, so by having your site indexed by those two major search engines, it will also be included by these smaller engines as well. Therefore, the promise to submit your site to 1,000 search engines is, at best, misleading.
That all being said, these days, your site doesn't really need to be submitted to search engines at all. Google does a great job of finding new sites all on its own. While a manual submission of a brand new site may speed up how quickly they find and index your pages, it is not necessary because, in time, they will find you! I have actually seen a site that was submitted take over a month to start showing up in search, and I have seen sites that were not submitted begin appearing within a week. The bottom line is that there is really no reason to pay anyone to submit your site to Google or any other search engine.
Myth #2: Keyword searches are everything.
The whole point of SEO is to increase your website's chances of being found by someone using a search engine to look for a product, service or content that is offered by or related to your business. On today's Web, however, searchers are using more than just keywords to find what they are looking for. Media – including photos and videos – have also become an important part of many users' search experience.
If your content lends itself to the medium, consider creating a few videos and uploading them to YouTube. Not only will these videos help to elevate your visibility in search, but they can also be shared via social media (more on social later) to find an even wider audience.
When it comes to the images that live on your website, make sure that those images include accurate alt tags – part of the image's code that explains what the image is. This tag should not be stuffed with keywords; rather, it should simply describe what the image is in case someone cannot view the image. This content is not used in search engine rankings, but it can help the image be appropriately displayed if someone performs an image search on Google. Like video search, this is another way to help ensure that your content can be found.
Myth #3: All search is global search.
When searching for a service-based business, most people are actually looking for a local provider of that service. After all, if you live in Boston, you do not want an electrician whose business is located in Seattle! As a result, when it comes to SEO, local results can have a huge impact on your success.
In July 2014, Google released an update to their algorithm called "Pigeon." One of the key changes in this update involves how they handle local search results. Recognizing the value of local results for many queries, they have worked hard to get better at displaying relevant organic local search results.
Therefore, when you're developing your SEO strategy, don't make the mistake of focusing only on the big, global picture. Think small and local as well, especially if your company caters to customers in a specific geographic area.
Myth #4: Buying pay-per-click advertising will help your site get ranked higher in organic search.
Many companies believe that if they do not purchase pay-per-click advertising with Google's AdWords service, then Google will penalize their site in its organic search rankings. Conversely, they think that if they do buy these ads, they'll be rewarded with a boost in organic search. This is a myth through and through.
Consider the purpose of Google (and all search engines) for a moment: They want to ensure that every time a person conducts a search query, their algorithms are allowing the most relevant and highest quality content to bubble to the top. If they penalized or rewarded sites based on their ad spend, the integrity and credibility of the results provided would be negated. Yes, Google wants to sell ad space, but not at the expense of their core mission of delivering quality search results.
So are paid search ads worthless? Not at all. They may not help you get rewarded by Google, but they can still help new customers find your site. This is especially applicable if you are in a field where competition for the top spots in organic search is particularly steep or if your SEO initiatives are in their early stages and you have not yet had the time to earn the quality organic rankings you are hoping to achieve.
Myth #5: Social media has a direct impact on organic search ranking.
There is a lot of debate surrounding exactly how social media activity affects search rankings. Some SEO experts claim that social has a direct impact on rankings while others emphatically insist that it does not. Google's own Matt Cutts has stated that Google has tried in the past to incorporate social actions, such as retweets and likes, into their algorithm, but these experiments have ultimately proved unsuccessful and therefore this criteria will not factor into rankings in the future. Whatever you believe about social's impact on rankings, it is indisputable that social media can drive new visitors to your site, regardless of how it impacts your actual rankings.
Remember what we said earlier about searchable media on YouTube? That is one example of social media being used to find content and businesses. Also, because Facebook, Twitter and other social media platforms offer their own search functions, they are another medium through which your website and your business can be discovered by potential customers.
In addition to searches from social media, those sites allow for excellent link potential, especially from people who recommend your company to others. When someone states that they are in the market for a particular service on Facebook and then they receive a comment from a friend who endorses (and links) to your profile or website, this is a valuable way to get new qualified leads.
In summary
SEO is an ever-changing beast. What works today may not work tomorrow, yet a few core principals will always remain true:
Quality content that is useful and relevant will always be a valuable asset in improving your visibility in organic search.
Optimizing for people – specifically for your customers – will also help you optimize for search engines.
There are no shortcuts to success. Not matter your business, boosting your visibility in organic search is a long-term objective that requires concentrated effort and persistence.
There will always be so-called "experts" out there willing to take your money in exchange for practices that no longer work (assuming they ever did at all). It is often "buyer beware" when it comes to SEO, which is why you need to find a reputable provider!
Do not buy into the SEO myths that will not help – and can in some cases harm – your standing. Speak to a trusted and qualified team that understands the state of SEO in 2015 (and beyond) to ensure that your site is most effectively positioned to be found by customers searching for the products and services you have to offer.

Jeremy Girard
Jeremy Girard has been designing for the web since 1999. He is currently employed at the Providence, Rhode Island-based firm Envision Technology Advisors and also teaches website design and front-end development at the University of Rhode Island. In addition, Jeremy contributes regularly to a number of websites and magazines focused on business and the Web, including his personal site at Pumpkin-King.com.