Monday, 1st February, 2016 | By Joe Bauldoff | Category: Off-beat
#KeepPounding: Fame Foundry Celebrates the Carolina Panthers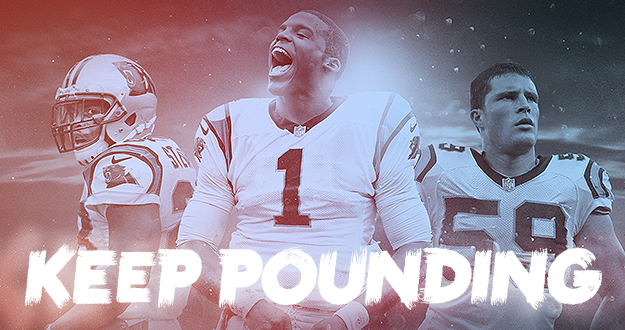 Fame Foundry is proud to be part of #PantherNation. Join us in showing your support for our Cats as they #KeepPounding their way to Super Bowl 50!
Download this exclusive wallpaper for your desktop, iPad and iPhone today.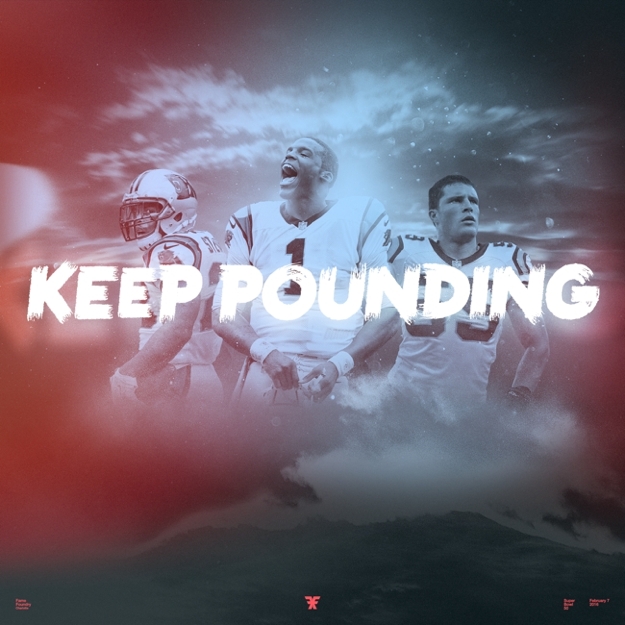 Desktop: 1366 x 768 | 1920 x 1080 | 2560 x 1440
iPad: 1536 x 2048 | iPad Pro: 2048 x 2732
iPhone 5: 640 x 1136 | iPhone 6: 750 x 1334 | iPhone 6 Plus: 1242 x 2208
Joe Bauldoff
Joe Bauldoff is a designer, illustrator and writer with over fifteen years of experience in identity, interactive and print design working in several agencies and in-house creative departments. Joe also sporadically curates his design blog, Hello Bauldoff, posting items that catch his eye, his head or his heart.