Saturday, 1st April, 2017 | By Kimberly Barnes | Category: Public Relations and Social Media
5 Tips from Top Brands for Maximizing the Marketing Power of YouTube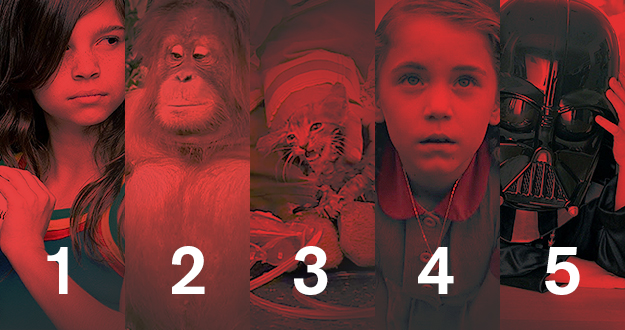 Since its birth on Valentine's Day 2005, YouTube has captured the hearts – and attention – of internet users from all demographics. And where you find consumers, you'll find brands. As clicking sprees lure consumers down the unending road of video content, featuring everything from the seemingly ubiquitous cats to amateur daredevils who dream of going viral, YouTube users will be exposed to branded content of every variety.
Business frontrunners now accept the simple fact that effective marketing must include the regular and effective use of vide ocontent. According to 2016 research by Pixability, the top 100 global brands are publishing an even distribution of new videos during the workweek, leading to gains over 2015 statistics, such as:
10 percent more engagement
42 percent more subscribers
58 percent more views
For the purposes of this analysis, Pixability calculated brand "engagement" as the total number of likes, dislikes and comments per video. It should further be noted that while the number of subscribers represents a base of potentially loyal fans, the number of overall viewers who may or may not subscribe represents the actua l target audience. And both figures saw what can only be called a drastic increase in the space of the last year alone. These are the kind of statistics that conscientious brands simply can't ignore.
As the number of both channels and viewers continues to rise, it stands to reason that engagement is also increasing. And that means consumers are not only watching more but also caring more about what they view. Successful brands must have a continual plan for both quantity and quality in order to make the most of the marketing potential YouTube represents.
Brands use video to sell, teach, inform and entertain – all of which serve the purpose of making brands memorable and keeping them current in the public eye. The use of effective and strategic video content can do a lot for businesses, such as:
Generate leads.
Raise millions of dollars in funding.
Reduce bounce rates by about 80 percent.
Below are four key strategies used by top brands — practical tips that can help your business, whether large or small, achieve YouTube marketing success.
1. Produce video content consistently.
Right now, the best performing brands on YouTube publish 50 percent more videos than the least successful brands on the platform, reports Pixability. These successful brands also publish content on a regular schedule rather than haphazardly. Interbrand's 2015 Best Global Brands report refers to brands that practice this systematic approach as "moving at the speed of life."
The bottom line is that a consistent publishing regimen generates more views than sporadic bursts of new content. So whether your goal is to produce one video a month or one video a week, set a regular routine for your video publication.
Pixability also revealed that an average YouTube video generates:
40 percent of views in the first three weeks after publication.
30 percent of views during the fourth through twelfth weeks.
30 percent of views from the twelfth through the fifty-­second weeks.
Meanwhile, Facebook posts generate 75 percent of engagement in the first five hours, reports Post Planner. As for Twitter, a tweet's average lifespan is just 18 minutes, with most re­tweets occurring in the first seven minutes after posting, reports Wishpond. A methodical approach to publishing videos will lead to success in the long term, since YouTube content has a longer
shelf­life than content on other social media channels.
2. Optimize your video SEO.
Publishing video content – even on a consistent schedule—isn't always enough to get consumers to view your content. To boost the visibility of your videos, you must optimize them in much the same way you optimize your web pages for search engines.
The case for video SEO is illustrated by Forrester Research, which found that videos are 53 times more likely to achieve organic first­page search rankings than websites. You can optimize videos with relatively simple tweaks. For example:
Embed YouTube videos on your website.
Incorporate relevant search terms into your video's metadata.
Provide transcripts directly in your videos to boost accessibility and create additional content for indexing.
Use tags and playlists to organize your YouTube content.
In fact, according to Pixability's research, the top performing brands on YouTube use twice as many playlists and tags as the bottom performing brands.
YouTube is now the second­ largest search engine in the world (after Google) and the third most visited website on the internet, reports SearchEngineLand. The video­ sharing site enjoys this high ranking due to the increasing number of web users who now turn to YouTube first as their source for answers, completely circumventing traditional search engines. Shrewd brands will realize both the significance and the opportunity represented by this fact, as well as the added importance of optimizing SEO for video content they release.
3. Engage your audience with impactful video.
Pixability found that over half of the videos published by the top 100 global brands had less than 1,000 views each. To avoid this fate, small and medium­sized businesses should create meaningful videos designed to leave an impactful impression. Simply put, people share what moves them; so move them.
For instance, Procter & Gamble saw marked success with a product as seemingly "unsharable" as feminine hygiene products. Its video campaign for the Always brand markets a dynamic message about what it means to do things "Like a Girl." The thoughtful and empowering content, conveyed in an entirely relatable way with real people, changes the perception around the tagline, which is often relayed as an insult. Always even earned itself several a wards in the process, including a Cannes Grand Prix award, a Grand Clio award and an Emmy. The overwhelming success of the endeavor comes down to the fact that the videos resonated with viewers.
Even simple videos can have a powerful effect. Google Android's "F riends Furever " video used curated footage of unlikely animal companions to create a moving commentary on the joy of shared experiences. The video became the most shared video of 2015, with over 6.4 million shares, reports Unruly.
Still, always be mindful that the best content in the world will have little impact if it's not seen. Social media is the perfect platform to market your videos to viewers. According to Pixability's analysis of the top 100 global brands, the top quartile among them had 330 times higher instances of:
Comments
Embeds
Likes
Shares
Making your business visible takes work, but it is effort with a high ROI.
4. Push the boundaries of your brand's image.
Producing powerful video content and reaching a wider audience requires venturing outside of your comfort zone—and potentially outside of your viewers' comfort zone.
GoPro's " Fireman Saves a Kitten " video deviates from its standard themes of adventure­seeking and extreme sports, opting instead for poignant and somewhat disturbing live footage of a caring rescue. This gritty portrayal of the everyday hero changed the way consumers perceived the brand and its products.
Another boundary­pushing video is Reebok's "2 5,915 Days " video, which reminds viewers that they have a limited number of days to live. The message ties into Reebok's #HonorYourDays campaign, designed to encourage people to exercise and live fully – complete with a call to action at the end, inviting viewers to calculate their own remaining days. This powerful and unexpected video manages to create a sense of urgency and deep human connection – a message that simultaneously serves to enhance the brand in a memorable way.
Use of video content for brand marketing continues to gain traction, with results growing exponentially year to year. In fact, according to a 2015 survey by Web Video Marketing Council, nearly 75 percent of businesses that included video content in their marketing endeavors reported that it improved their online marketing results.
As if that weren't enough, the most recent Cisco Visual Networking Index predicts that by the year 2020, video will make up 82 percent of all internet traffic. If its forecast holds true, video is poised to become by far the leading form of web content over the next few years.
It's clear that any business that is serious about remaining relevant and competitive must now invest in – and even seek to excel at – producing dynamic, compelling and highly shareable video content. By taking the lead from top brands, your company can enjoy the growing benefits afforded by YouTube, reaching a greater market share than ever before.

Kimberly Barnes
Kimberly Barnes is a digital marketing specialist turned freelance writer born back when Apple was called "Apple Macintosh," floppy disks were actually floppy, and #2 pencils were the best way to rewind unraveled cassette tapes. Most days you'll find her summoning her muse while drinking a non-coffee beverage in Starbucks.