Sunday, 1st January, 2012 | By Kendra Gaines | Category: Website Design and Development
Four Ways to Sharpen Your Website for Growth in 2012 and Beyond
It's 2012. Is your website up to the challenges of today's marketplace?
More often than not, your website is the first place new customers will encounter your brand. And if you're doing things right, it should also be a place to which your existing customers are compelled to return time and time again.
The days of merely having a web presence have long since passed. If all you have to offer is an online brochure, you're going to get left in the dust.
For your business to remain competitive, your website needs to step up to the plate and deliver form, function and utility to meet the expectations of today's users. Nothing will send customers running to your competitors faster than a site that looks out of date or doesn't give them what they need.
Here are four ways you can sharpen your website to drive the growth of your business in 2012 and beyond:
1. Regain your focus.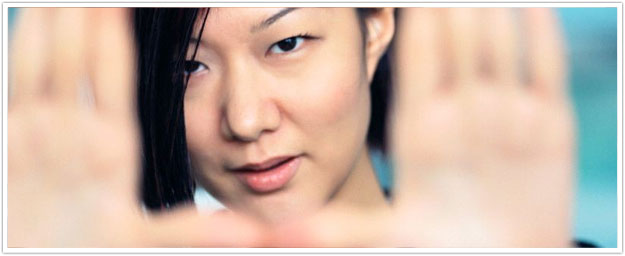 If your site has been around for a while without a major overhaul, chances are that you've done a few updates here and there. As a result, what was once a well-oiled machine may now be a stitched-together hodgepodge of links, text, graphics and formerly cool bells and whistles that's serving neither you or your customers well.
We live in an age when both screen sizes and attention spans are shrinking. As a result, you simply can't afford to have wasted real estate on your site.
The minute someone lands on your site, they should immediately be able to tell what you're about and what they can expect accomplish while they're there.
Make sure you have strong traffic funnels in place to help them get from point A to point B as efficiently as possible. Then make sure every last detail on the pages where they're landing – from the design to the images to the copy – is as sharp and powerful as possible.
Remember that people are coming to your site to find out more about your products or services, not about you, your family and your dog that's like a brother to you. Sure, that's what makes you who you are, but it's not helping them fulfill whatever need or desire brought them there in the first place.
Keep the focus of your site on your customers and their needs, not you and yours. Make sure you have all the necessary elements in place – great images and videos, strong testimonials, fantastic content – to build trust and help them make a decision to buy from you. If there's anything that's not serving one of those two objectives, get rid of it pronto.
2. Give your customers a voice.
If your brand has a strong following, use that to your advantage. When customers develop a sense of loyal to a brand, they like to feel as though they have a say, whether it's to provide feedback on products or serve as an evangelist to others.
Make sure to offer outlets throughout your website for your customers to share their opinions. Let them comment on your blog posts (and respond in return!). Allow them to post reviews of products in your online store. Create a survey that lets them share their thoughts on what they like and what you could be doing better.
When you allow your customers to voice their opinions on your site, you not only open a direct line of communication, but you also send a clear message that you care about what they have to say. Even the occasional negative comment or review gives you an opportunity to provide a positive response that will not only strengthen your relationship with that particular customer but others as well.
Remember, in the culture of the Web, peer validation is everything. No matter what you do or what you sell, if you want to build instant trust and credibility through your website, find ways to let your customers do the talking, whether it's through surveys, testimonials, case studies, ratings or reviews.
3. Add e-commerce.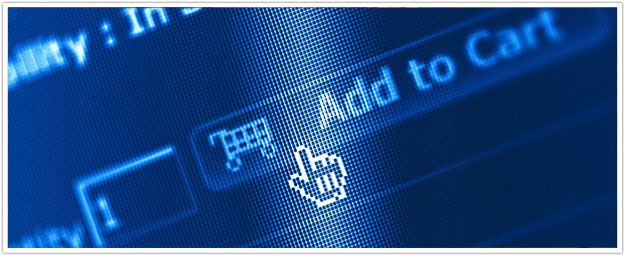 During the 2011 holiday season alone, American consumers spent more than $32 billion with online retailers. What more evidence do you need to realize that if you don't have an online store, you're missing out on a huge piece of the pie?
Whether you're selling t-shirts or consulting services, there should be a way for customers to buy from you on your website. In today's 24/7 world of business, people want to research, shop, compare and purchase all in one sitting. If you're hoping that they'll go the extra mile to come into your bricks and mortar location rather than simply clicking their way through your competitor's online store, you're taking a fairly sizable gamble.
If you're adding e-commerce to your site for the first time, it's critical to ensure that you create a pleasurable online shopping experience. In the absence of being able to see, hold and judge tangible products, images, descriptions and customer reviews are key selling tools. Your checkout process must be seamless and hassle-free. And with the rise of mobile and "couch commerce," finger-friendly navigation is a must.
If your business is service-based, integrating e-commerce can be more of a challenge. At minimum, you can offer a secure area that allows clients log in and manage their account, view invoices and make payments. You can also offer online scheduling, whether it's for a hair appointment or an oil change. While this isn't technically e-commerce per se, it is a highly effective way to capture the online browser at the moment when they're in the process of making a decision to buy, even though the actual purchase comes later.
However, now is also a good time to think of creative ways to cater to the online crowd. For example, let's say you run a yoga studio. You can sell multi-class passes on your website. Or you could produce a series of high quality instructional videos that can be purchased and viewed online, thereby expanding your customer base far beyond those who live in the immediate geographical proximity of your physical location.
The bottom line here is that your bottom line depends on making your products and services available to your customers on their terms to buy when and where they choose.
4. Publish killer content.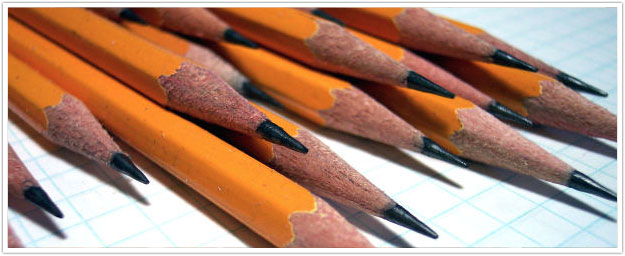 By now, everyone knows that using social media networks to connect with customers is a key element of growing and promoting a business in today's marketplace.
But if you really want to accelerate the growth of your business, you need to transform your website into a place where members of your tribe gather to congregate, share and socialize.
You wouldn't hand a customer a brochure and expect them to wake up every day excited to read it over and over again. The same holds true for your website. You can't expect to build community around a vanilla site that's all about you and your products or services. No matter how beautifully crafted it might be, there's nothing to keep people coming back. They'll get the basic information they need, and then they'll move on.
Great content is the key to transforming your company's website into the hub of a thriving online community. People don't want to interact with brands; they want to interact with other people. Content puts a human face on your company and makes your brand approachable. It's the common ground between your company and your customers.
And not only is your content the spark that ignites conversation, but it's also the fuel on the fire that keeps it going. When you recognize and respond to those who comment on and share your content, you make them feel like they're part of something meaningful and give them added motivation to invite others to join the party.
Content that builds community can come in many forms – from blog posts and newsletters to podcasts and videos. Whichever route you take, just make sure that what you're publishing is relevant, valuable and worth talking about and sharing, and in time, you'll find that your efforts pays off in a thriving community that will keep your sales engine humming.

Kendra Gaines
Kendra Gaines is a graphic designer based in Norfolk, Virginia, whose passion for creating transcends multiple mediums, including web, writing, and video. Check her out online at www.kgainez.com and follow her on Twitter @kgainez.