Sunday, 2nd May, 2010 | By Jordan Drake | Category: Podcast
Amélie's French Bakery: Staying True to Success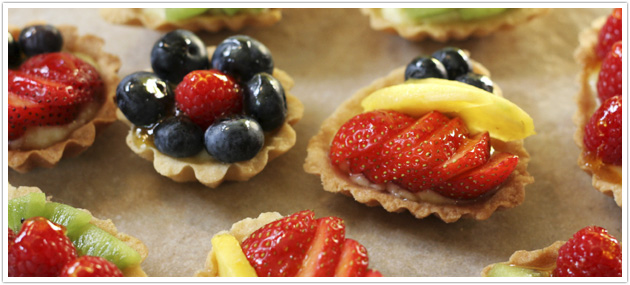 When Amélie's French Bakery first opened its doors two years ago in Charlotte, North Carolina, the cards were hardly stacked in its favor. Launching a new restaurant is a risky proposition at best, and doing so in the midst of an economic downturn only compounds the problem. On top of that, a concept as highly specialized as a French bakery might at first glance seem better suited to a larger metropolitan location such as New York or even Atlanta.
However, Amélie's has not only survived but grown beyond even its owners' wildest expectations, cultivating a fiercely loyal community of ardent evangelists. The fervor of their fans is perhaps most evident on Facebook, where their nearly 6,000 followers regularly sing the praises of the salted caramel brownie and clamor for a second location.
Tucked away among a small cluster of shops and businesses in Charlotte's NoDa arts district, this eclectic 24-hour bakery and cafe offers a simple, straightforward recipe for business growth: discover your passion and pursue it without compromise.
What brings customers through the doors at all hours of the day and night is knowing that they will enjoy a quality experience every time. Amélie's has built its reputation on serving authentic French fare made from scratch following classic, time-tested recipes. They value the constant stream of feedback they receive from their customers both in person and online, but they also know where to draw the line when it comes to remaining true to their brand.
Fame Foundry's Jordan Drake recently sat down with Amélie's co-owner Lynn St. Laurent for a candid conversation about the passion for quality, service and community at the heart of this seemingly unlikely success story.
Podcast: Download
More from Fame Foundry
The Fame Foundry Podcast and the Fame Foundry Daily Tips for Business Growth are available on iTunes.

Jordan Drake
Jordan Drake has been podcasting from his studios in the North Carolina mountains since 2005. When he's not storytelling for Fame Foundry, he's either hosting a weekly tech radio show, producing podcasts or pursuing a variety of other journalistic activities. He can be found online through twitter @vocalgeekery or on his website - www.jordandrake.com