Sunday, 4th March, 2012 | By Tara Hornor | Category: Marketing and Trustcasting
Get it Write: How to Use White Papers to Establish Your Expertise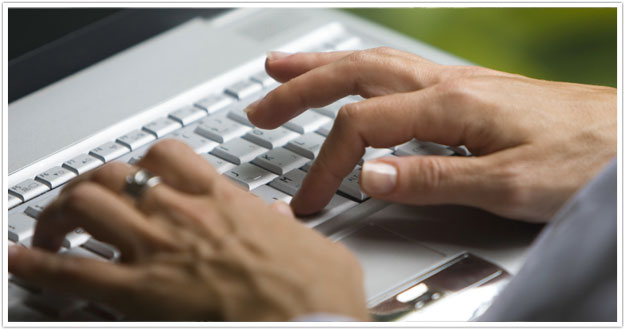 Growing a business in today's marketplace begins and ends with building trust with your customers.
There's no more direct route to earning that trust than by demonstrating your expertise in your field. If you can convince a prospective customer that you not only understand their needs and problems but know exactly what's required to solve them, then it's hardly a big leap for them to believe that you're the best one for the job.
White papers are a marketing tactic that provides a proving ground for your expertise. By conveying objective information, thorough analysis and useful insights, a white paper is an effective strategy for cementing your customers' confidence and trust in the products or services you offer.
Here's what you need to know to create a successful white paper that will help you capture and convert more customers:
What is a white paper, exactly, and how is it different from a blog article?
A white paper is an in-depth report on a specific topic. White papers differ from blog posts in tone, scope, length and audience.
Unlike blog articles, white papers are not designed for the casual reader but for one who is seeking comprehensive information in order to help them achieve a specific objective or make an important purchasing decision. Also, while blog posts are conversational in tone and based largely in opinion, white papers should be formal and fact based.
There is no set length that your white paper must be to qualify. Depending on the topic, a well-written, well-supported four-page document can be sufficient to get the job done; likewise, an exhaustive 10-page report is sometimes what's needed to give the reader the depth of information they desire. The key is to be objective and thorough.
Target audience
Before you begin, you must define who it is that you desire to reach based on your business growth goals. This is key to determining both the topic you should cover and the approach you should take in doing so.
For your white paper to be successful, you need to make sure that it addresses a need or issue that is common among this audience and that it provides answers and insights in language and on a level they will find relatable.
For example, a white paper on social media aimed at reaching C-suite-level marketing executives would be much different than one on the same subject targeted to entrepreneurs who are launching a new business.
Content and voice
Your white paper must maintain a sense of objectivity. This is the time to persuade through logic, not emotion.
If a reader feels manipulated, then they will view your report with suspicion, and you will lose credibility by association – the exact opposite of the outcome you desire.
Establish a strong sense of credibility by covering all aspects of your chosen subject – both positive and negative. You may even go so far as to compare and contrast your product with others.
Remember to do your homework. Unlike a blog post that represents your own point of view, a good white paper should incorporate research from other respected sources to substantiate your points. Your job is to pull together the existing data and information on your subject, offer thoughtful analysis and provide your own unique insights.
Don't be afraid to share the types of insider information you'd normally reserve for paying clients. Doing so will only whet your reader's appetite to seek out more of your expertise.
Make sure you conclude with a call to action. Don't go straight for the kill with a pitch like "For more information, call our sales department." Instead, provide options that allow your reader to further their engagement with your brand, whether that's by subscribing to your blog or e-newsletter, passing your white paper along to their friends and colleagues via social media networks or downloading other white papers on related topics.
Design
Keep in mind: it's a white paper, not a bland paper. Just because it's factual and objective in nature doesn't mean that you shouldn't take care to ensure that the information is presented in a visually appealing manner that is a good representation of your brand.
Use charts, graphs and images wherever possible to illustrate your point. And make sure that your choice of typography and colors makes it easy to read, whether on screen or in hard copy form.
Marketing
Your job doesn't end when you put the final touches on your white paper. After all, it can't help you get customers if customers don't know where to find it.
For your white paper to be read, you need to market it well and to the right audience. Promoting your white paper includes everything from having the right title to employing effective distribution methods.
Your white paper is more likely to be read if it is clearly labeled with a strong title. The title of your white paper must be focused and ultra-specific. It should be as concise as possible while communicating to the reader exactly what they can expect to learn from it.
When it comes to spreading the word about your white paper, there are many avenues you can take.
Include links to your white paper in your company's e-newsletter. When you do so, boost your chances of a click-through by linking directly to a specific section of the white paper that's most relevant to the content of your newsletter. Instant gratification works in your favor here.
Don't forget to spread the word about your white paper to your fans and followers on Facebook, LinkedIn and Twitter, using Twitter's hashtag function to target users searching for a specific topic. Discussion boards focused on topics pertaining to your subject matter are another outlet where you can promote your white paper. You can also use pay-per-click advertising to put your white paper in front of people who are actively searching online for information about your topic.
If you have more than one white paper, make sure to provide responders with the opportunity to download other white papers that might interest them. Also, create a dedicated resource center on your own website where all of your white papers can live.
When in doubt, send it out. Direct mail marketing is not dead, so use email or mail to put your white paper in the hands of your target audience. And don't be afraid to hit up the same list more than once. On the second pass, you might catch the eye of a reader who either overlooked your offer the first time or might not have been ready to act on it previously.
See your expertise transformed into leads
A good white paper does require a significant amount of time and effort to develop; however, the potential for return on your investment is great.
According to a survey published in October 2011 by Eccolo Media, technology buyers regard white papers as the most influential type of marketing collateral, with 65 percent citing white papers as "very" or "extremely influential" when making a purchasing decision.
If you select a topic that's important to your target audience, provide them with information that's truly valuable and useful and market your white paper effectively, you'll have successfully built a powerful lead-generating engine, as more and more prospective new customers discover who you are and the wealth of expertise you have to offer.
Tara Hornor
Tara Hornor has a degree in English and has found her niche writing about marketing, advertising, branding, web and graphic design, and desktop publishing. She writes for PrintPlace.com, a company that offers color printing for business cards, printed catalogs, posters, brochures, custom postcards, and more printed marketing media. In addition to her writing career, Tara also enjoys spending time with her husband and two children. Connect with Tara on Twitter @TaraHornor.