Sunday, 1st April, 2012 | By Jeremy Hunt | Category: Public Relations and Social Media
The Timelines They Are a-Changin': 7 Tips for Making the Most of the New Facebook Pages
Like it or not, it's here: the new timeline for Facebook business Pages.
And much like any of the wide-sweeping changes that Facebook has introduced in the past, the faster you can get acclimated, the sooner you can start using these new features to your advantage to engage more effectively with your customers. So without further ado, let's dive right in, shall we?
1. Put your best foot forward.
The first thing that you – and your fans – will notice is the new cover photo.
This is your very own Facebook billboard, your opportunity to grab new visitors and entice them to delve deeper into your Page.
This is prime real estate, so make sure you use it well. A great photo can make a memorable first impression that helps you attract and keep potential customers; a bad one can turn them away before they ever interact with the rest of your content.
Get creative with this space. Feature one truly stunning image that captures the essence of your brand. Showcase your products or services. Give fans a peek behind the scenes of your company.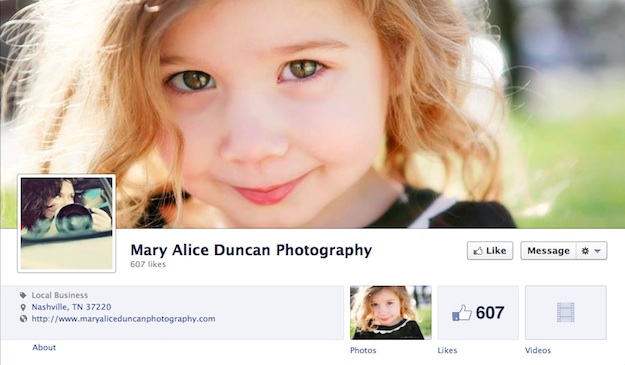 No matter your approach, just make sure you play by the rules: No mention of prices, sales or discounts. No contact information, such as your phone number or website address. And no calls to action, whether it's to like your Page or buy your product.
You'll also notice that your profile photo persists in the new format. This spot is best used for your logo icon, as it will also be the thumbnail image that appears alongside your posts in your fans' news feeds.
2. Deliver a call to action.
So Facebook says you can't include a call to action in your cover photo.
You'll also discover that you can no longer set a default landing tab for your Page.
What's going to here? And what are you to do about it?
Relax. You still have plenty of opportunity to capture attention and motivate your fans to take action.
Just below your cover photo, you'll see four featured app slots. Photos will always take the first slot on the left, but you can customize the other three to your liking.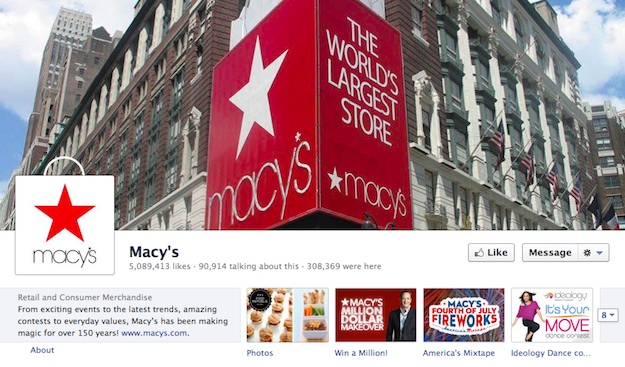 These slots are the perfect place to feature a promotional video, link to your company blog or even a store (or donation) app. Much like the cover photo, these app slots will get a lot of eyeballs, so make sure you design them well.
3. Tell your story.
Once you get past your cover photo and apps, you're into the timeline itself.
In some ways, the timeline isn't so revolutionary. Your most recent update appears at the top and the rest follow in reverse chronological order as you move down the Page, just as they always have.
On the right side of the Page, you'll see the timeline represented in years, starting with the year that your business was established.
Here's where you can really start to have some fun with the new format. Add important events – the date your company was founded, the launch of a new product, awards you've won – as milestones in your timeline to create a sense of stepping back in time. The more visually engaging you can make these milestone posts, the better.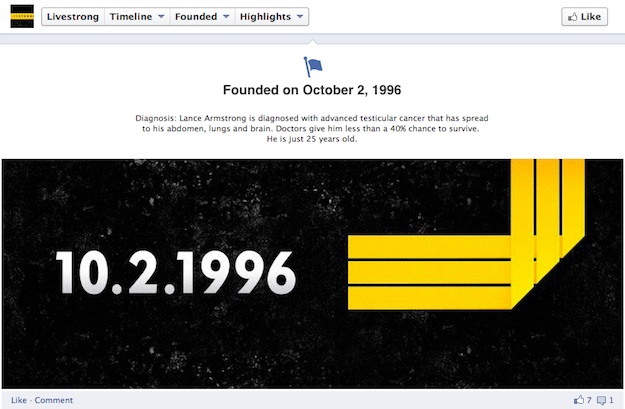 There are also new ways to filter what's shown on the Page: Highlights, Friend Activity, Posts by Page and Post by Others. The trickiest part of these new filters is that posts by your fans aren't as visible. So if interaction with your fans is important to you (and it should be), then you'll need to be very intentional about engaging with them.
4. Get visual.
Another difference that will quickly become apparent the more you study the new timeline format is that photos and videos are given much greater prominence than any other type of content.
Jumping on the bandwagon that has made platforms like Pinterest and Instagram so popular, the timeline focuses on visual storytelling.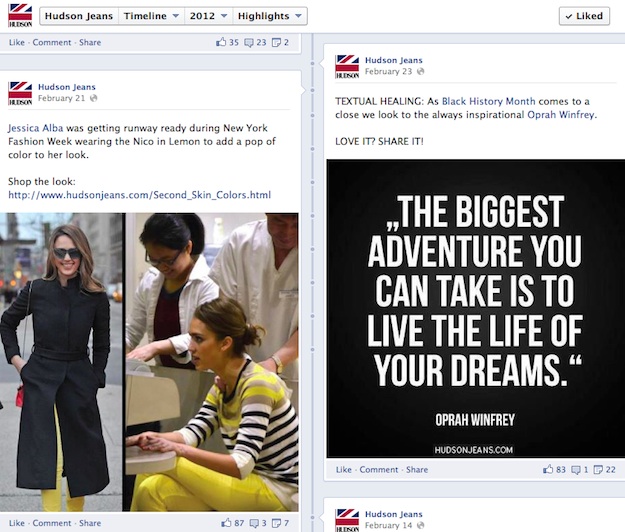 This is actually a plus, since as we've covered previously, one great photo truly can do the work of a thousand words in conveying what it is that your brand stands for. Data from Facebook supports this theory as well, indicating that "posts including a photo album or picture can generate 2X more engagement than other post types."
Use this new format to your favor by posting photo- and video-based content as often as possible.
5. Stick to it.
In order to help extend the longevity of your content, you now have the ability to pin a post to the top of your Page (it will appear just below your status update compose box).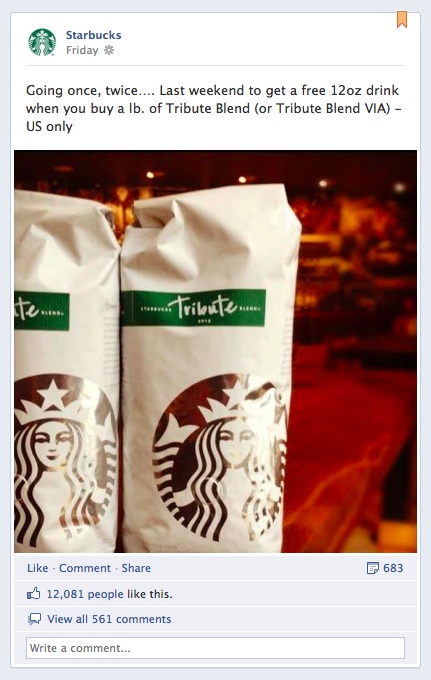 While this won't affect how your update appears in your fans' news feeds, it will keep this story at the top of your own Page for up to seven days.
Pinning a post to the top of your Page is a great way to call attention to a special event, marketing offer or other especially fantastic content.
Alternatively, you can also highlight a story so that it spans all the way across both columns of your timeline, making it easier to find as a user scrolls down.
6. Keep an eye on your inbox.
Another major change being introduced in this latest iteration is that Pages now have the ability to receive direct messages from fans.
While these messages can only be initiated by a fan, this new feature serves a very useful purpose. Fans can now use Facebook as a way to ask a question or discuss a customer service issue in depth without doing so in the public forum. It's a win-win for both you and your customers.
Just be sure to keep a close watch on your inbox and respond to any messages you receive in a very timely manner. After all, if someone has reached out to you, you want to make sure they feel that their effort is both appreciated and taken seriously.
7. Don't over-think it.
Finally, even though these changes are significant, there's no need to feel overwhelmed or intimidated.
The fact of the matter is that the majority of your fans will continue to consume the content you're publishing in the same way they always have: via their personal news feeds.
So while a well-designed Page timeline is important – particularly when it comes to winning over new fans – it's not necessarily going to reinvent the wheel of the interactions you have day in and day out with your existing fans. In an ideal world, they would reward all the time and effort you put into your timeline by congregating on your Page and interacting with it directly. In reality, that's probably not going happen on a consistent basis.
The best approach is to strike a balance between the two. Be innovative in trying out new ideas and approaches on your timeline, but keep the content of your daily posts steady and strong, since you never know just when or where someone will come across it. After all, just as with most things in life, the more things change on Facebook, the more they stay the same.

Jeremy Hunt
Jeremy Hunt is a writer, communicator and social media grunt who lives in Charlotte, North Carolina. He currently serves as the manager of corporate social media for Novant Health. Keep up with all that he finds cool in the world at jeremyhunt.tumblr.com or follow him on Twitter: @jehuthehunt.