Tuesday, 2nd April, 2013 | By Andy Beth Miller | Category: Public Relations and Social Media
It's a Snap! 5 Easy Ways to Click With Customers on Instagram
Everyone knows the old saying, "A picture is worth a thousand words." But these days, when it comes to promoting your company, a picture can be worth a thousand likes (and purchases), too.
Instagram, the free photo-sharing app, is proving to be a huge moneymaker for brands ranging from the notoriously social-savvy Starbucks to local mom-and-pop eateries. This fast-growing phenomenon has amassed a staggering 80 million-plus users, making it an opportune vehicle for businesses of all sizes and in all markets to bring new eyes their products.
While social media as a source of self-promotion is certainly nothing new, Instagram does put a new spin on it with its streamlined interface that's comprised solely of photos, captions and comments. By jumping into the Instagram fray, you can introduce your products to new audiences via an ongoing dialog of digital images.
With that in mind, here are five winning ways to make Instagram work for your brand:
1. Promote with pizzazz.
When it comes to getting your brand out there, creativity is what clicks.
Instagram – with its toolbox of retro-hipster filters – is a fun, funky platform by its very nature, so go for quirky, out-of-the-box snapshots that will set your products apart and reflect the unique personality of your brand. In the absence of copy and marketing frills to convince customers to buy, strategically snap artsy and interesting images, and use this app to attract customers that will respond to your rare whimsy.
Starbucks (@starbucks) is a perfect example of this strategy, posting fun photos with flair, from close ups of their coffees shot from artistic angles to downright hilarious moments captured of actual baristas mugging (pun intended) for the cameras as they make espresso magic.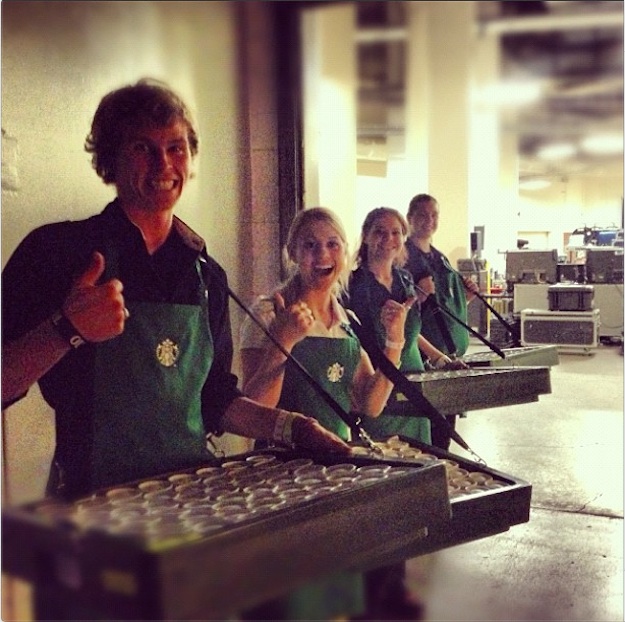 2. Add incentive.
One of the best ways to grow your brand's following on Instagram is hold contests where you reward participants who share photos of your products with prizes in the form of free merchandise.
Chobani (@chobani), a Greek yogurt brand, is just one example of how this contest strategy can be highly successful. They gained a loyal fanbase of over 9,000 "Chobaniacs" in a matter of mere weeks by offering a free customized case of yogurt to the winners of their weekly Instagram photo submission contests, catapulting the brand from a little-known to a must-have in the process.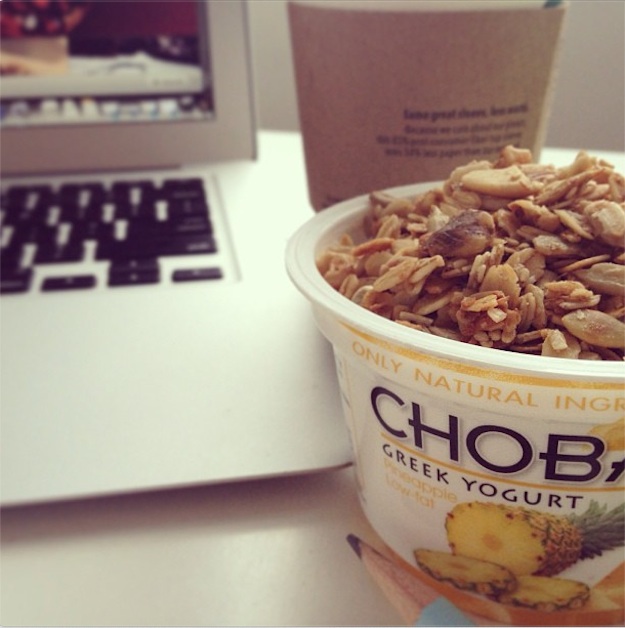 3. Elevate your followers.
Whether it's through a photo-of-the-day feature or simply by offering an open forum for all to freely share their product-related images, by shining a spotlight on your followers, you'll make your customers feel like an integral part of your brand family.
One brand that has excelled at this strategy is Free People (@freepeople). By encouraging their customers to post and tag photos of themselves in their favorite Free People outfits, the company has seen a huge boost in both website traffic and sales.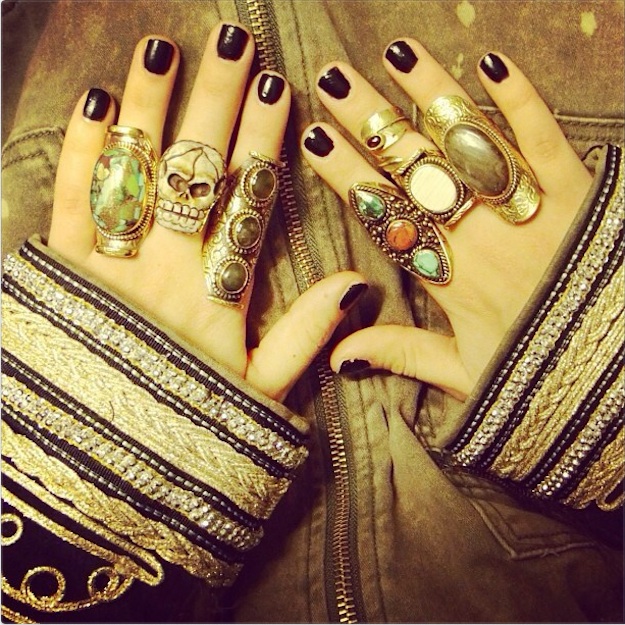 4. Get hashtag happy.
Hashtags, when deployed judiciously, can be an powerful tool for effective Instagram marketing.
By posting photos captioned with specific discounts or special offers, Instagram hashtags can be used in a manner similar to Twitter as a way to capture search traffic and to track which of your promotions (and their coinciding images) are generating the hottest buzz.
Asics America (@asics) is just one company that's harnessing the hashtag hype on Instagram, from encouraging fans to tag photos from their runs with #ASICS to promoting the brand-sponsored LA Marathon event to plugging contests like their Asics-inspired Ford Mustang giveaway.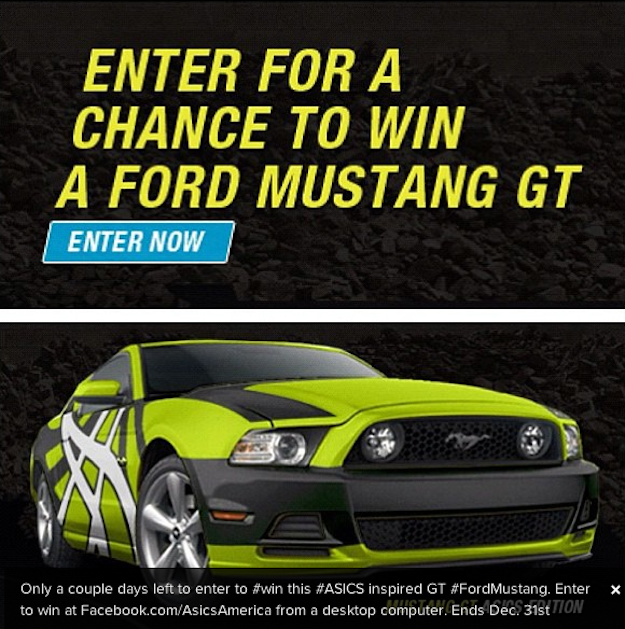 5. Foster familiarity.
Cheers – the long-running sitcom about a bar where everyone knows your name –captures an essential truth: people want to have a sense of camaraderie with those they do business with, and Instagram is the ideal platform to cultivate that community vibe between your brand and its fans.
For a great example of this approach, look to Whole Foods Market (@wholefoodsmarket). Whole Foods gives their Instagram followers a backstage pass, pulling back the curtain and posting more intimate images with a personable feel. Whether it's snippets from a staff birthday party, an annual Christmas card-style photo complete with ugly sweaters, or a silly snap of a customer service clerk cracking up with her customers, Whole Foods certainly knows how to build relationships with its followers through the magical medium that is Instagram.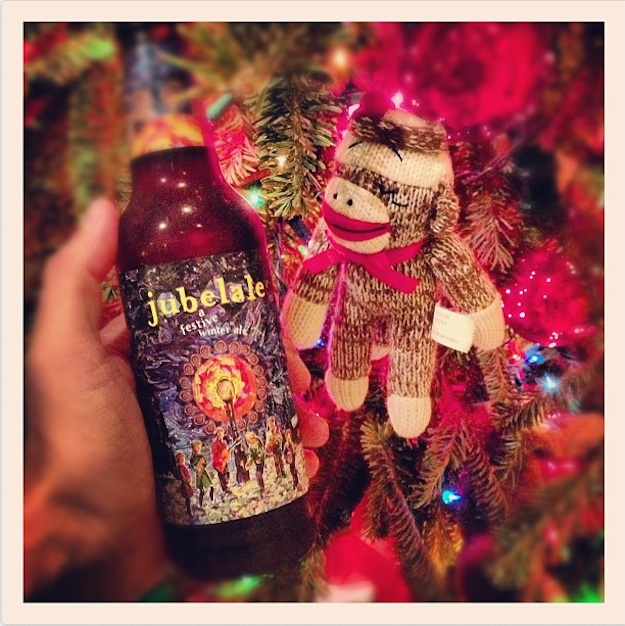 Andy Beth Miller
Andy Beth Miller is a freelance writer and editor who finds time to create amid sun and surf in the Hawaiian Islands. She has worked for numerous magazines and online publications and may be reached at andykhailaz@yahoo.com.