Friday, 1st June, 2012 | By Jeremy Hunt | Category: Public Relations and Social Media
In It to Pin It: 8 Ways to Win New Customers with Pinterest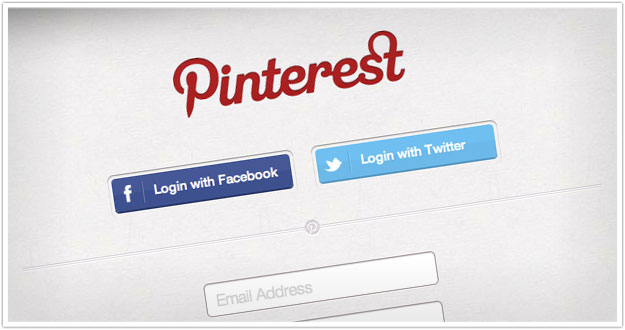 A Pinterest-ing development in social media
The results are in and they're rather stunning: Pinterest is now the third largest social network in the U.S., right behind Facebook and Twitter (Google+ who?). Moreover, a recent study by BlogHer showed that women trust recommendations from Pinterest more than any other platform. Not too shabby for a network that's barely two years old and still in an invite-only open beta phase.
The basic mechanics of the site are simple. Members (known as "Pinners") can establish a profile and "pin" all the cool, funny, trendy and inspirational things that they find in their online travels to digital bulletin boards, where images (and their associated links) are bookmarked. Pinners use these boards to visually document anything and everything pertaining to their interests, whether those interests entail fashion, home décor, food, parenting, wedding planning, tech gadgets or cars.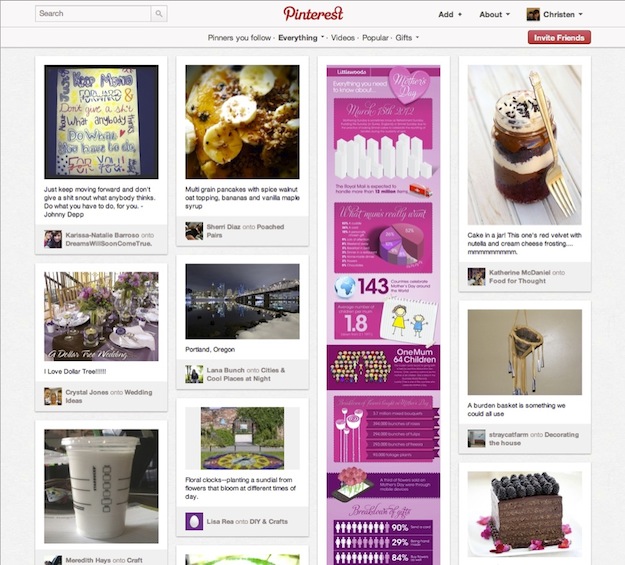 As you'd expect from any social network, pinners can follow each other. They can also "repin" other users' images as well as like or comment on pins. Naturally, there's also integration with the other Big Two, with the option to share links to pins on Facebook and Twitter.
More interesting is the question of why the site has caught fire so quickly. The primary reason lies in its anatomy. True to its name, Pinterest creates a highly streamlined experience for its users that is curated according to their interests. Unlike Facebook and Twitter, where users have to sift through every photo and status update from those they follow in a linear fashion, Pinterest users can focus solely on their hobbies without their feeds being cluttered with information that holds no value to them.
The most important question, of course, is how you can harness the power of this explosive new social network to grow your business. To answer that question, here are eight ways you can use Pinterest to win over new customers and fans:
1. Tap into what people love.
Before you dive in, take some time to study the ecosystem and how its members interact. One of the greatest advantages of Pinterest from a marketing perspective is that the community is very open, so it's easy to see who's influential in a certain area of interest and what types of content generate the most repins and comments.
By monitoring these trends, you can identify where the best opportunities lie for your brand to create the kind of content that your customers crave.
2. Focus on values, not products.
Think your brand isn't a good match for an image-driven platform? Don't be too quick to dismiss your Pinterest potential. Plenty of brands that don't seem like the most obvious fit for Pinterest – from GE to Kotex – have found creative ways to leverage the platform to engage with customers.
The key is focusing not on your products or services but on the core values that define your brand. Organize your boards around these pillars of your brand and share things there that anyone who shares that common interest or passion would enjoy. Make sure to offer a healthy balance of content that includes your products where relevant but also great stuff from across the Web as well as repins from other users.
Whole Foods Market, for example, has quickly emerged as a Pinterest rock star using this approach. The company's core values include caring about the community and the environment, promoting healthy eating habits and providing education about good nutrition. Drawing upon these values, they've created a diverse collection of boards –ranging from "Who Wants Dinner?" to "Winter Entertaining" to "Super HOT Kitchens" to "We're Used to Reusing" – where they share content from a wide array of sources that collectively represents the Whole Foods lifestyle.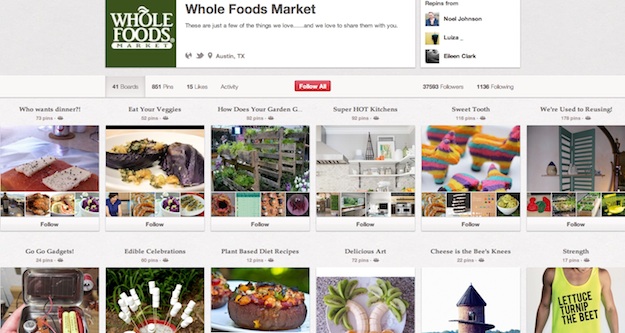 3. Tell a story in pictures.
Unlike Facebook or Twitter, Pinterest is image-based rather than message-based – which is one of the key reasons for its success. When users scroll through feeds or boards, they're presented with a simple, uncluttered interface that includes a stream of pictures interrupted just slightly by a brief caption below. As a result, to be successful, it's important to ensure that the images you pin to your boards tell the story of the content they represent in a visually compelling way.
For example, if you want to share a link to a post from your blog on Pinterest, you need to make sure it includes a powerful image that encapsulates its key theme or message and is also intriguing enough to prompt someone to click through to see the full story.
Keep in mind, too, that when followers re-pin your images, they can change the caption. As a result, it's important that the images you pin can stand on their own outside the context of your brand's boards so that they continue to convey your message and values as they are repinned from one board to another.
4. Be a participant, not just a contributor.
Creating boards that offer great curated content organized around your customers' interests is a good first step. But as with any social network, to get the most out of your presence on Pinterest, you must also listen and engage, not just broadcast.
Repinning other users' content to your brand's boards demonstrates that you're there to do more than push your own agenda by elevating those who have something interesting to offer on your topics of interest. Likewise, following other users' boards and commenting on others' pins is an effective relationship-building tactic that can draw new eyes (and potential new customers) to your own boards.
5. Let your customers create content for you.
Pinterest makes it easy to crowdsource content. All you have to do is create group pinboards and invite other users to pin content to those boards – a great way to spark engagement with your brand.
You can also use group pinboards as a springboard for contests where you ask customers to pin pictures of themselves using your products, with prizes for the most creative, innovative or inspiring images. It's a win-win strategy for both your brand and your customers, as your customers can enjoy a turn in the spotlight while you can promote your products in a tasteful way that's very palatable to the community.
6. Diversify your boards.
Another element that differentiates Pinterest from Facebook and Twitter is that users have the option to follow specific boards in addition to following users. This means that a user may elect to follow just one or two of your boards rather than everything you post.
While this may initially seem like a disadvantage to you, it's actually a benefit. Why? Because it means you don't have to worry about limiting your content to only that which offers the broadest appeal. Instead, you can tailor each board to fit a specialized interest.
Returning to our Whole Foods example, each of their boards is tailored to a fairly narrow area of interest, whether that's recipes, seasonal entertaining, home décor, DIY projects, gadgets or books. While all of these boards may not appeal to every Whole Foods customer, by providing such a wide array of boards, the brand has greatly increased its chances that every customer can find something that resonates with their interests.
7. Make sure your great content can be found.
If you're investing the resources required to create and curate interesting content, you want to make sure it can be found by the greatest possible number of customers and potential customers, right? The good news here is that there are tactics you can use to boost your odds.
First, just like Twitter, Pinterest supports hashtags. Tagging each image with the central idea or theme of your board will increase its chances of being found in search. Additionally, the sharing tools built into Pinterest automatically pick up these hashtags and include them when users share your content on Facebook and Twitter.
Also, make sure when possible to form the name of your boards around keywords. For example, West Elm offers home décor boards organized around specific color palettes ("Coral," "Aquamarine") and patterns ("Stripes," "Chevrons"). By naming their boards according to these keywords, West Elm helps lead users who are looking for decorating ideas focused on that color to their boards.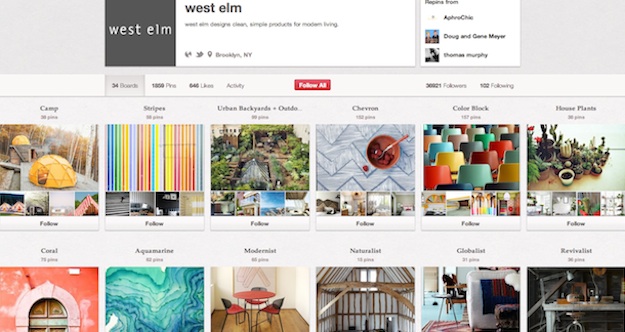 8. Turn pins into traffic.
Don't overlook the opportunity to use Pinterest to drive traffic to your website. If you pin cool imagery and interesting content from your site to your boards, you're basically seeding Pinterest with a lot of links back to your site.
You can also add the "Pin It" button to your site right next to your other social sharing buttons in order to make it as easy as possible for visitors to add images from your site directly to their boards.
And if something either you or one of your customers pins happens to become incredibly popular? Think of all the potential clicks back to your site!

Jeremy Hunt
Jeremy Hunt is a writer, communicator and social media grunt who lives in Charlotte, North Carolina. He currently serves as the manager of corporate social media for Novant Health. Keep up with all that he finds cool in the world at jeremyhunt.tumblr.com or follow him on Twitter: @jehuthehunt.